IF YOU ARE LOOKING FOR EECP/ECP TREATMENT OR OTHER MEDICAL TREATMENT IN INDIA AND WOULD LIKE TO HAVE AN ESTIMATE OF TIME AND COST FOR FREE THEN PLEASE CONTACT US.
 +91-7065359703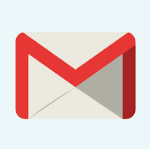 help@34care.com OR 34medicalcare@gmail.com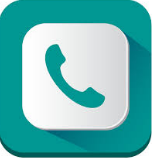 +91- 7065359703 | 7065359704
We help international patients who want to get quality medical services in India for various medical conditions. We provide comprehensive care for the foreign patients who wish to travel to India for Health Care Services which includes:

Free pre-travel medical assessment – Cost, duration, etc.
Visa documentation.
Getting you quality stay at discounted prices as per preferences.
Airport Pick ups and drop offs.
Finding you the quality doctors/hospitals in New Delhi for your individual need.
Day to day care of your local needs. Etc.
To get FREE assessment please send your medical reports to us via Whatsapp or email.  You can also email us your medical details at 34medicalcare@gmail.com.
OUR IN HOUSE TREATMENT OF EECP/ECP AND BCA FOR HEART PATIENTS HAVE FOLLOWING PACKAGES:
34 Heart Care is specialized in providing non-invasive treatments for Coronary Artery Diseases. If you want to get treated at 34 Heart Care then following packages are available. For prices and other details please feel free to contact us.
EECP / ECP Express Package with Food (3 Meals/Day x 2) & Lodging :
Duration: 21 Days.
Treatments: 36 Sessions of ECP.
EECP / ECP & Chelation Package with Food (3 Meals/Day x 2) & Lodging:
Duration: 41 Days.
Treatments: 40 ECP sessions & 20 Chelation Therapy sessions.
Only EECP / ECP Package with Food (3 Meals/Day x 2) & Lodging:
Duration: 37 Days.
Treatments: 36 Sessions of ECP.
Services like Yoga Sessions, Diet Consultations are also available at nominal charges with professionals. For 34 Heart Care's Cardiac patients Pick-up & Drop-off service from & to hotels is complementary with these packages.
In case of extensions in your stay due to any reason, charges will be extra for extended accommodation accordingly. Hotels and Guest Houses are pre-selected by our team and no changes will be made in them. Packages without accommodation does not include complementary drop-off and pick-up services. For more details please contact our team via phone or email.