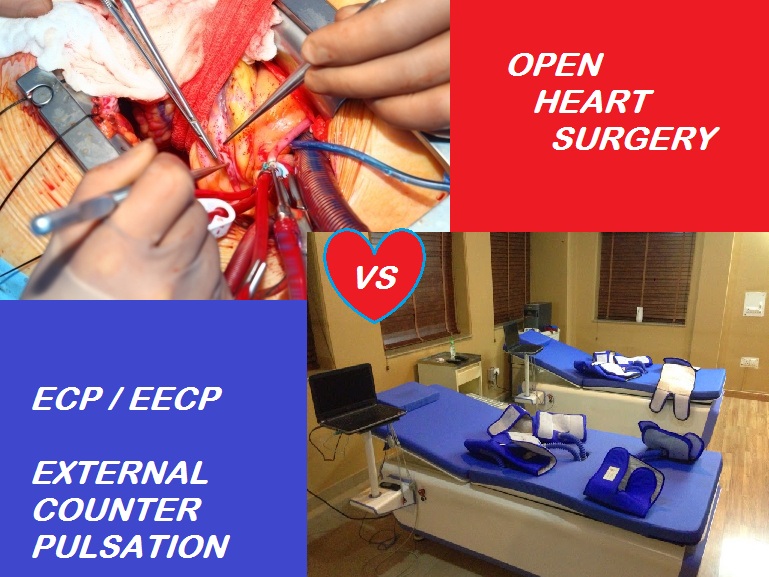 Some of the advantages of ECP over surgical procedure are mentioned below. ECP has shown remarkable results for the patients who have already gone through Angioplasty or Bypass surgery and wanted avoid future surgeries.
A study of 5022 patients in 92 centers, conducted by the International Registry of ECP Patients showed 5 year survival rates of:
88% for ECP Patients
78% for Patients on Heart Medication only
86-89% for Patients of Bypass or Angioplasty
We would like you to apply your minds to these figures to realize how 34 Heart Care  treatment  which combines exercise, diet and even Bio-Chemical Angioplasty  (Chelation therapy) along with ECP/EECP therapy, if needed, can benefit you much more than just ECP alone..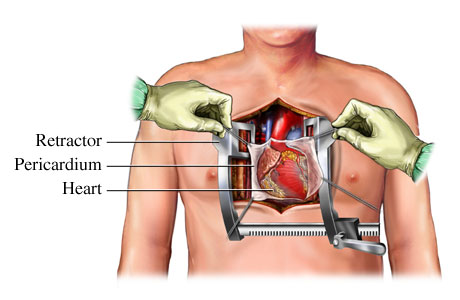 Advantages of ECP over Surgery:
ECP/EECP targets your entire heart including very thin arteries whereas Surgeries can be applied only on most adverse section and only to main coronary arteries.
Non-invasive therapy
Carried out on out-patient basis – no need for hospitalization
Low risks
No additional medication required
No recuperation time
No side-effects
Patients have reported increased exercise tolerance, energy and freedom from chest pain following ECP treatment
No risks of surgery
Who Can Benefit from ECP Treatment?
People with chronic angina pectoris (chest pain)
Patients with heart failure and congestive heart failure
Patients who have suffered myocardial infarction (Heart Attack) or cardiogenic shock
Patients of atherosclerosis (plaque in arteries / blocked arteries)
Patients who are not operable because they are too weak or have too many complications to undergo bypass surgery or angioplasty, and are looking for an alternative to heart surgery
Patients who cannot afford bypass surgery or angioplasty
Patients who are looking for a natural alternative to bypass surgery or an alternative to angioplasty because they have already undergone these surgeries in the past and their conditions have recurred
EECP/ECP is also helpful in patients of:
Diabetic patients with poor blood circulation
Renal Hypertension
Cerebral arteriosclerosis / Thrombosis / embolism
Chronic Fatigue (tiredness) syndrome
34 Heart Care's ECP Technology Approvals include:
FDA Approval for use in treatment of patients with congestive heart failure, stable angina pectoris, acute myocardial infarction, cardiogenic shock
FDA Approved (USA)
European Cardiology Society
NHS (United Kingdom)
CE MARK approved
ELT listed
ISO 9001 certified